Fastening the Seat Belt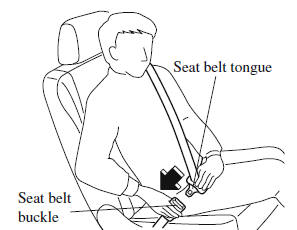 Position the lap belt as low as possible, not on the abdominal area, then adjust the shoulder belt so that it fits snugly against your body.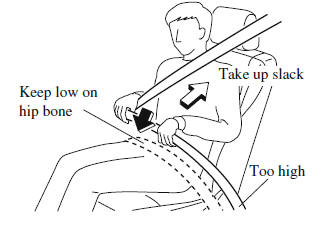 Unfastening the Seat Belt
Depress the button on the seat belt buckle.
If the belt does not fully retract, pull it out and check for kinks or twists. Then make sure it remains untwisted as it retracts.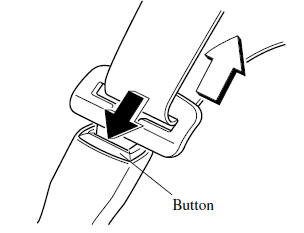 NOTE If a belt does not fully retract, inspect it for kinks and twists. If it is still not retracting properly, have it inspected at an Authorized Mazda Dealer.
To secure the outboard-third row seat belts when not in use, insert the belts into their seat belt retainers.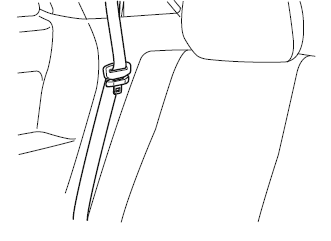 Front Shoulder Belt Adjuster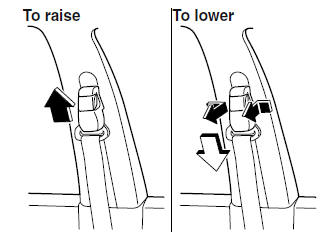 Make sure the adjuster is locked.
Seat Belt Warning Systems
If it detects that the occupant seat belt is unfastened, the warning light or beep alerts the occupant.
Seat belt indicator light (second-row seat/third-row seat) (green)
(Second-row seat)

(Third-row seat)

The light turns on when the ignition is switched ON and a second-row seat belt/ third-row seat belt is fastened, and then it turns off after about 30 seconds.